Garmin - City Navigator Middle East and North Africa NT 2017.10
Requirements:
garmin devices, PC
Overview:
Navigate the streets with confidence. This product provides detailed road maps and points of interest for your device, so you can navigate with exact, turn-by-turn directions to any address or intersection.
Provides more than 974,300 km (605,400 mi) of road coverage.
Displays more than 1.55 million points of interest throughout the region, including restaurants, lodging, attractions, gas stations and shopping.
Includes motorways, national and regional thoroughfares and local roads.
Includes detailed information such as turn restrictions, speed categories and other navigation features.
Gives turn-by-turn directions on compatible devices.
Features detailed coverage for the countries of Bahrain, Jordan, Kuwait, Oman, Qatar, Saudi Arabia, United Arab Emirates and select cities in Egypt, Morocco, Iraq, Tunisia, Yemen and Lebanon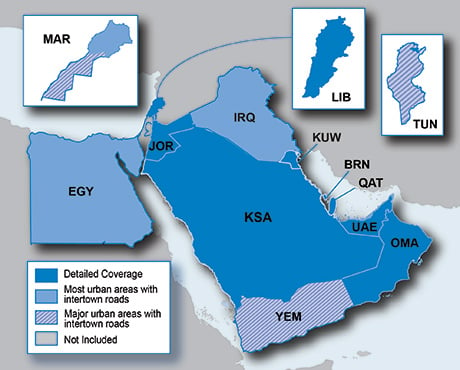 More Information
Code: Select all

https://buy.garmin.com/en-US/digital/maps/on-the-road-maps/city-navigator-nt/city-navigator-middle-east-northern-africa-nt/prod73267.html
Download Instructions:
Hidden Content

This board requires you to be registered and logged-in to view hidden content.
inside
unlocked gmap folder
unlocked 3D
JCV
hoster
filefactory.com
share-online.biz